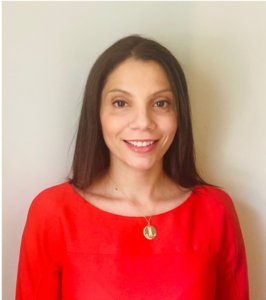 Dear fellow Junior League members, friends, community partners, and potential members,
On behalf of the 2021-2022 Board of Directors of the Junior League of Toronto (JLT), I warmly welcome you. We are beyond thrilled to volunteer alongside 292 JLT members to promote volunteerism, develop the potential of women and improve communities through the effective action and leadership of trained volunteers. We are leaders and advocates who believe in civic leadership development and community work.
Our history serving the Toronto area is long and significant. We look back with pride at our civic leadership and community accomplishments.  In the midst of the pandemic, we came together to provide an engaging virtual member experience.  It wasn't always easy, but it was surely worth it.
The Junior League of Toronto welcomes all women who value our mission. We are committed to inclusive environments.  We will continue to create learning opportunities to educate all of members on diversity, equity, inclusion and belonging.  We celebrate our differences and embrace the perspectives and experiences of each of our members as well as our community partners. JLT members have the opportunity to develop valuable skills, including leadership, governance, fundraising, finance and much more.
The Junior League of Toronto's community impact area is mental health with a focus on improving self-esteem in youth.  We have two community programs that we focus on to address the community issue.
The JLT has partnered with the Gifts of Light program at the Centre for Addiction and Mental Health (CAMH) to support self-esteem by facilitating and providing a series of cultural experiences, events, and classes for CAMH clients in the Early Psychosis Unit in order to build self-esteem in youth facing mental health challenges.  The Human Sex Trafficking Committee will continue their work in education through the community partnership with OneChild to utilize their curriculum and connections as a way to increase awareness.
We make our vision come alive through our members and community partners.  I encourage you to learn more about the incredible impact made by the Junior League of Toronto members by exploring our website and social media forums.  Check us out on the Facebook page at @JuniorLeagueOfToronto and Instagram @jrleaguetoronto to learn more about our work.
If you are looking to develop or improve your leadership skills, make a meaningful impact on your community, and establish lifelong networks, the Junior League of Toronto may be the organization for you.  I invite you to be part of our work by joining our membership by emailing us at info@jlt.org.
It is with great pleasure that I serve the Junior League of Toronto. I am grateful to be part of the JLT and look forward to what we as a community will accomplish as a group of empowered and dedicated women this year.  Thank you for your support as we continue impacting our communities.
Warmest regards,
Jessica Murphy
President, 2021-2022
Junior League of Toronto