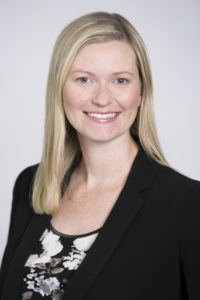 Welcome to the Junior League of Toronto (JLT). We are a community of women committed to promoting voluntarism, developing the potential of women, and improving our communities. I am honoured and privileged to serve as the President for the 2019-2020 year.
Since our founding in 1926, the JLT has been on the forefront of social reform, identifying problems and finding solutions.  We are a group of strong women empowered as agents of positive change tackling self-esteem issues of youth within our community. In Toronto, we are approximately 300 members and we are a part of a powerful network of 291 Junior Leagues with ~140,000 members in four countries.
If you are a woman looking to develop or improve your leadership skills, make a positive impact on your community, and have fun with remarkable women while doing so, the Junior League is for you. Please consider joining our dedicated members who share our mission.
Our current community programs include:
Centre for Addiction and Mental Health (CAMH), Canada's largest mental health and addiction teaching hospital and Gifts of Light.  The JLT developed and facilitate a series of cultural experiences, events, and classes for CAMH clients in the Early Psychosis Unit to build self-esteem in youth facing mental health challenges.  Throughout the year, the JLT participates in community wide CAMH and Gifts of Light events, including hosting our annual Pop-Up Art Night.
George Brown College Foundation.  At the JLT's second annual JLT Chef's Showcase in May 2019, the JLT Culinary Scholarships were renewed.  These scholarships will be awarded annually to students facing challenges to mental wellness who wish to pursue studies in George Browns Culinary Skills Program. This scholarship is funded by the JLT and is executed in partnership with the George Brown College Foundation and George Brown College's Centre of Preparatory and Liberal Studies Culinary Skills Program.
We have begun a pilot project to investigate how our league can best educate our community members about the topic of human sex trafficking and how we can help take action to reduce/prevent this problem. This year we are committed to putting together hundreds of emergency packages (including toiletries and clothing) which with be distributed to victims of human sex trafficking by partner organizations.
Thank you for your interest in our organization.  I invite you to learn more about the Junior League of Toronto by exploring our website, becoming a member, or becoming a community partner.
Many thanks,
Colleen Lamont
2019-2020 President