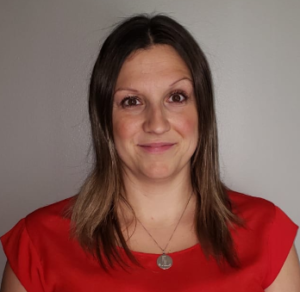 The Junior League of Toronto (JLT) is part of an association that is comprised of 140,000 women
in 291 Leagues in four countries. A network of women empowered through leadership to create community change.
An organization of transformational female leaders who set bold goals,open their circles, disrupt convention and change the conversation for the betterment of civil society.
Since our founding in 1926, the JLT has been on the forefront of social reform, identifying problems and finding solutions. We are an army of women empowered as agents of positive change tackling self-esteem issues of youth within our community.
Whether in the public eye or behind the scenes, JLT women are committed to moving society forward—challenging the status quo, disrupting convention to ensure a better future for all. Because tomorrow there will be new, unforeseen challenges. And the women of the JLT will be there, unrelenting voices for action, justice and lasting, meaningful change.
Our current community partnerships include:
Centre for Addiction and Mental Health
(CAMH), Canada's largest mental health and addiction teaching hospital and Gifts of Light.  The JLT developed and facilitates a series of cultural experiences, events, and classes for CAMH clients in the Early Psychosis Unit to build self-esteem in youth facing mental health challenges.  The JLT also donated yoga equipment and art materials for clients.
Throughout the year, the JLT participates in community wide CAMH and Gifts of Light events, including hosting the first annual Mega Art Night.
George Brown College Foundation.  At the JLT's inaugural JLT Chef's Showcase in May 2018, the JLT Culinary Scholarship was announced.  This scholarship will be awarded annually to students facing challenges to mental wellness who wish to pursue studies in George Browns Culinary Skills Program. This scholarship is funded by the JLT and is executed in partnership with the George Brown College Foundation and George Brown College's Centre of Preparatory and Liberal Studies Culinary Skills Program.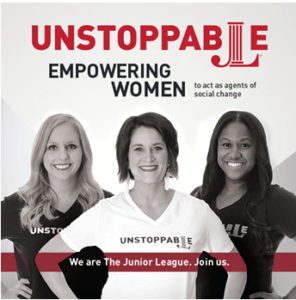 It is my great honour to serve as President of the JLT.  I look forward to continuous learning, making an impact in our community and connecting with our members.  Please don't hesitate to reach out to me or any member of the Board of Directions with questions, ideas, feedback or conversation.
JL women are catalysts around the world for lasting change.  JL women are civic leaders and the world needs more of us.  The Junior League is a movement and we are Unstoppable!
Melissa Ostrosser, President 2018-2019