Current Community Partners include:
Gifts of Light Program at Centre for Addiction and Mental Health (CAMH)
The Centre for Addiction and Mental Health is Canada's leading hospital for mental health and one of the world's top psychiatric research centres. They provide clinical care and services to more than 31,000 patients every year, and respond to 500,000 patient visits through their 24/7 emergency department and outpatient clinics.  The Gifts of Light program provides practical, meaningful gifts that meet the unique needs of mental health and addiction patients at CAMH. The program helps people in crisis on their journey to recovery.
Read how CAMH's Quinn Kirby turned tragedy into Gifts of Light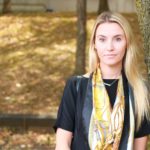 Youth Without Shelter
An Etobicoke emergency shelter & referral agency for homeless youths aged 16-24, it also offers a Stay in School Program in a separate wing.
Trails Youth Initiatives
Trails Youth Initiatives challenges and equips vulnerable youth to become contributing members of the community. Trails' "Four Seasons, Four Years, For Life" outdoor program builds confidence through skill development, high school credit, bursaries and mentorship.
Springboard Services
Springboard builds stronger communities by helping at risk and vulnerable youth and adults through critical transitions in their lives with a focus on community justice, employment and developmental disability services.
Women's Habitat
An emergency shelter for women & their children fleeing violence. Their Outreach Program offers crisis counselling, brief individual counselling for women & children, small group work, drop in services, transtitional support, housing support, advocacy & more for women in South Etobicoke.
Interim Place
A Peel shelter that provides shelter, support counselling & advocacy to abused women & their children to break the cycle of abuse
Community Youth Programs
Their primary focus is a group home for older adolescents who are unable to live with a family and are unprepared for independent living.
Our Place Peel
A Peel  emergency shelter for homeless youth aged 16 to 21 years that offers long term residential support, resource room and community outreach program.
360 Kids
360 Kids responds to the needs of young families with children who sought support and ways to learn about childrearing and provides safe and supportive housing for youth who could no longer live at home.  The organization offers programs and supports to both families and their children and to homeless and at-risk youth.
Eva's Place 
Eva's Place is a 40-bed emergency shelter for homeless youth aged 16-24. It provides supports youth need to return home or to transition to housing in the community. It was the first youth shelter in North York, Toronto.