Provisional Member (New Member)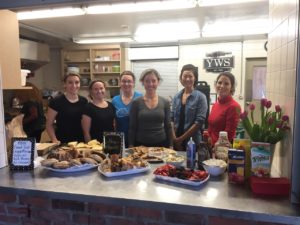 New members attend a mandatory New Member Orientation Day (Super Saturday)* and complete a community project. Super Saturday TBD. Upon completion of the community project, New Members become "Active" members of the JLT.  During the orientation, members learn about the Junior League of Toronto (JLT) organization, the community organizations we service and our fundraising work. They also learn how to become an effective and trained volunteer.
*As our membership adapts to the ongoing pandemic, our next new member orientation will be postponed until fall 2021. In advance of this time, we encourage you to get in touch with our team if you are interested in joining the league to learn how you can get involved. 
Dues: same as for Active members (prorated depending on time of joining)
Active Member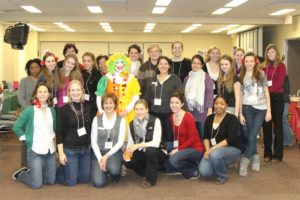 Active members are those members who have successfully completed the provisional member requirements. Active members may choose to be placed to work in the community or to serve on an internal League team. Placements typically run from June 1 – May 31, which aligns with our fiscal year, but most of the work occurs September through May. Leadership positions are also available.
Dues: pay annual dues of $238.00
General Meetings*: On average, there are four (4) general membership meetings during the year, at least one of which is a Voting Meeting.  Other general gatherings include training sessions and daily volunteer opportunities, referred to as Done-In-A-Days (DIAD).
Team Meetings: attend team meetings and/or Board meetings(as applicable)*
Team Placement:

Work on a team placement requiring an average of 3-5 hours per month. Time commitments will vary depending on the role. 

Complete Annual Membership Survey.
Support JLT projects and fundraisers.
Sustaining Member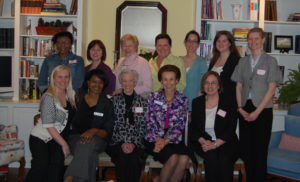 After 5 years of active membership, a member is eligible to become a sustaining member.  These members have a reduced financial requirement and are welcome to attend all meetings, fundraisers and community events but are not required to take a placement.
Dues: pay annual dues of $203.00 Sustainer under age 70 – $170 Sustainer age 70+.
Other Requirements:  May choose to sit on Active Committees as Sustainer advisors and are welcome to participate in all JLT opportunities (not mandatory).
*General Membership meetings typically run from 7:00-9:30 p.m. at central locations in Toronto. Our General Membership meetings are where we conduct our business, provide guest speakers on occasion and socialize.
The JLT is in the process of developing a new Membership Model that will allow for a more flexible commitment, while matching placements with skills members are seeking to develop. It will also ensure members have multiple meaningful connections.  This new model will be in place for the 2021/22 placement year.