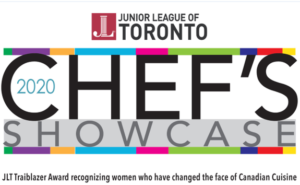 The health and well-being of our members, our partners, and supporters is our top priority.  We are staying apprised of what is happening in our community of the Greater Toronto Area and we will be adhering to all required Provincial and Federal regulations and recommendations.  As a result, we have made the difficult decision to cancel the JLT Chef's Showcase on May 7, 2020. 
On May 7, 2020, The Junior League of Toronto will host the 3rd annual "JLT Chef's Showcase" fundraiser event at the George Brown School of Hospitality and Culinary Arts. It will be an evening to "savour, sip and support", featuring celebrity chef food stations, wine pairings, a silent auction and "Wine Pull".
During this year's event we will introduce the TRAILBLAZER award celebrating women who have changed the face of Canadian Cuisine. Our inaugural award recipient is Elizabeth Baird who will be in attendance.
This annual event raises funds for the Junior League of Toronto (JLT) to further its current mandate of supporting mental health youth initiatives.
NEW THIS YEAR
Introducing the JLT Trailblazer Award
Recognizing women who have changed the face of Canadian Cuisine Recipient: Elizabeth Baird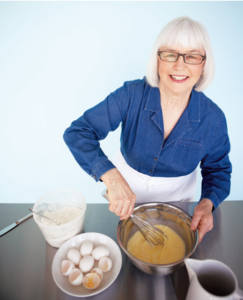 This year the Junior League of Toronto will be introducing the JLT Culinary Trailblazer Award, an opportunity for us to annually celebrate one woman who has made a significant contribution to the culinary landscape in Canada. The recipient we will be celebrating this year is Elizabeth Baird, a woman who has made a major impact to this industry in Canada. She will be our honoured guest for the evening.
Elizabeth has served as an inspiration to home cooks and women in the industry as a cook book author, a mentor, food editor of Canadian Living and host of Canadian Living TV and Canadian Living Cooks. Elizabeth has been instrumental in providing all of us with recipes that have a Canadian identity and a passion for food that has become part of our own family histories. Elizabeth has made great strides in defining Canadian Cuisine. We are thrilled and honoured that Elizabeth has accepted the award.
JLT Chef's Showcase – May 7th, 2020 –  
Click Here for Tickets
Click Here to Donate if you are unable to attend this GREAT Annual Event!