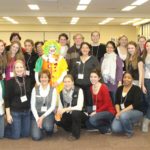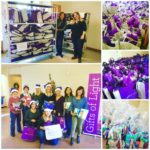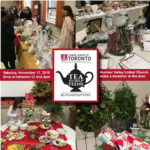 Current Projects
Every year, members of the Junior League of Toronto contribute significant volunteer time and money to community projects.  The Junior League of Toronto's community impact area is mental health with a focus on improving self-esteem in youth.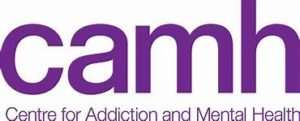 Gifts of Light at CAMH Partnership
The JLT has partnered with the Gifts of Light program at the Centre for Addiction and Mental Health (CAMH) to provide evening programming via a series of cultural experiences, events, and classes aimed at building self-esteem for the youth in the CAMH Early Psychosis Unit.  The JLT has also donated yoga equipment and art materials for the clients to use both in the programmes and outside of programme hours.  In addition to this programming, the Junior League of Toronto members participate in community wide CAMH and Gifts of Light events, in particular the Summer BBQ, Mega Art Nights where all CAMH units are welcome and Holiday Gift Wrapping events.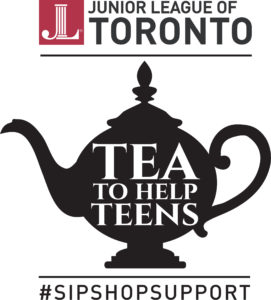 Tea to Help Teens
From 2004 to 2018, the Junior League of Toronto ran a holiday tea and gift market as a community fundraiser, raising over $200,000 in gifts for over 4,000 teens living in shelters throughout the Greater Toronto Area.  Attendees made donations as the price of admission to the tea.  These donations were used to buy gift cards which were distributed to shelters for their residents, as well as to fund JLT programs and projects. In return, attendees enjoyed tea and treats while shopping the holiday gift stalls, bidding on silent auction items and listening to live music.  The Tea not only provided gifts for marginalized young people during the holidays, it created awareness in the community about youth homelessness.
Daily Volunteer Opportunities ("Done-in-a-Day")
Throughout the year, the Community & Outreach team provides members with frequent opportunities to volunteer in the community.  These opportunities have included helping youth with autism celebrate the holidays, working a water station at the Toronto marathon, running job readiness and career training programs, volunteering at an inner city youth campground, helping disadvantaged young women find a prom dress and cooking meals for homeless youth.