Our League members continue to learn about the impact of Human Sex Trafficking, strengthening our commitment to increase awareness and make an impact to abolish this issue. Our Team HST has kicked off to a fast start to set the foundation for this year's intentions.
We are building relations with Community Partners who make a difference for victims of HST which will provide opportunities for our members to be get involved and learn from real life experiences.
We will work with Springboard Services again this year and increase our role in the Got Your Back Event. 360Kids' The Hope Program is an excellent wraparound program for victims of HST and they will welcome our support through DIAD opportunities. As a new associate member of the Toronto Counter Human Trafficking Network, JLT will be represented by Team HST. The Network has representatives of various sectors and organizations, both government, non-governmental and individuals in the Toronto area.
One of the best ways to combat HST is to increase awareness of the issue. With that goal, Team HST will participate in the AJLI Human Trafficking Conference calls to collaborate with other Junior Leagues and keep informed of the Abolish Movement. Many members have also uploaded the TraffickCam app on their phones so they can help by taking photos of hotel rooms that are stored and used by police. If you haven't done so, you can find it in the Apple App store or use this link http://www.exchangeinitiative.com/traffickcam/ .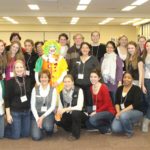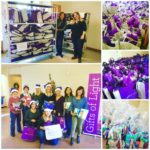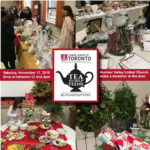 Current Projects
Every year, members of the Junior League of Toronto contribute significant volunteer time and money to community projects.  The Junior League of Toronto's community impact area is mental health with a focus on improving self-esteem in youth.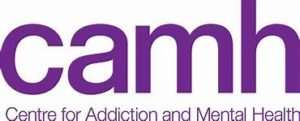 Gifts of Light at CAMH Partnership
The JLT has partnered with the Gifts of Light program at the Centre for Addiction and Mental Health (CAMH) to provide evening programming via a series of cultural experiences, events, and classes aimed at building self-esteem for the youth in the CAMH Early Psychosis Unit.  The JLT has also donated yoga equipment and art materials for the clients to use both in the programmes and outside of programme hours.  In addition to this programming, the Junior League of Toronto members participate in community wide CAMH and Gifts of Light events, in particular the Summer BBQ, Mega Art Nights where all CAMH units are welcome and Holiday Gift Wrapping events.
Daily Volunteer Opportunities ("Done-in-a-Day")
Throughout the year, the Community & Outreach team provides members with frequent opportunities to volunteer in the community.  These opportunities have included helping youth with autism celebrate the holidays, working a water station at the Toronto marathon, running job readiness and career training programs, volunteering at an inner city youth campground, helping disadvantaged young women find a prom dress and cooking meals for homeless youth.