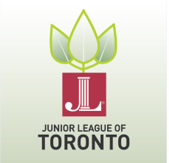 Seed Grants
The Junior League of Toronto (JLT) supports non-profit organizations to deliver programs in the Greater Toronto Area. The JLT supports innovative programs by partnering with other non-profit organizations on both short and long term projects and offering start up funding through Seed Grants to support new programs.
If your organization is interested in partnering with the JLT on a community project, please email info@jlt.org for more information.
Applications are accepted from November through February each year. Applications are due January 15, 2021.
Seed grants may be allocated to charitable organizations to help fund innovative new initiatives that require start-up funds.  Priority will be given to initiatives that support "Healthy Body/Healthy Minds."  We are looking for initiatives that are self-sustaining after the seed grant is exhausted.  Public acknowledgment of the JLT's support is required.
It may not be given to a charity more than once every two years.  Nor may it be spent on ongoing salaries or overhead; ongoing operational expenses; fundraising initiatives; sectarian religious initiatives; partisan political initiatives, scholarships or endowments; and/or training purposes.
Want to partner with the JLT?  Click Here 
2020 SEED GRANT RECIPIENTS
Aura Freedom International

Aura Freedom International promotes the human rights of women and girls and prevents gender-based violence by advancing gender equality. The JLT provided funding for their Male Allyship Engagement Initiative to engage young men and boys in combatting human trafficking and gender-based violence. The presentations will include how and why men are forced to conform to society's version of masculinity, take a stand against violence and exploitation.

Trails Youth Initiatives

Trails Youth Initiatives works to instill practical skills, relevant knowledge, and the self-confidence to use them. Ultimately Trails Youth Initiatives aims to increase the youth's chances of success. With the JLT funding, students will participate in workshops/guest speakers to help them understand healthy risk-taking, provide outlets to promote physical health and answer questions about mental health/sexuality.