Little Black Dress Initiative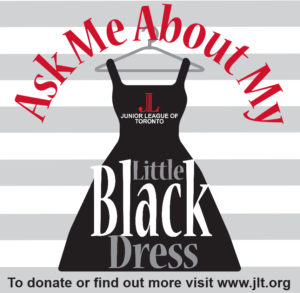 Little Black Dress Initiative (LBDI) is a week-long, social media driven fundraising campaign that uses the iconic LBD to raise awareness about poverty and its effects on women in society. Participants wear one LBD for five consecutive days to illustrate the effects poverty can have on our society. By wearing a button that reads  "Ask Me About My Dress," participants invite dialogue among colleagues, friends and strangers to raise awareness about poverty.
Participants are encouraged to harness the power of their social media platforms to donations, raising funds which make possible the work and mission of the Junior League: promoting voluntary service, developing the potential of women and improving the community. Following the campaign, participants donate dresses and other business appropriate clothing to our community partners to help prepare women on low incomes for job interviews by providing them professional attire.